Overall:
Our travel group was founded by a team of experts that bring together over 75 years of experience exploring and researching the Barrier Reef of Belize, the Rainforest, Mayan Ruins, Rivers and the exotic wildlife of Belize, Guatemala and Central and South America. You will travel with our researchers, instructors, guides and explorers on incredible journeys to the Eastern Hemisphere's most intriguing and fascinating places.
These packages are organized into "low-impact" expeditions--you don't need to be superwomen and men to enjoy our tours. And for the "Laid Back Vacationer", you can enjoy the most beautiful and relaxing vacations available anywhere!
Our company is largely the culmination Dan Hawkins as Communications manager, and Bob Wilkinson as operations and logistics coordinator. These two, in collaboration with our resort location owners, managers, guides, and all supporting staff members will enjoy bringing you on a trip as diverse—or relaxing—as you wish.
State-side:
» Our communications and logistics offices are located in the U.S. Our Information office is located near Providence, Rhode Island, in Attleboro, MA, and headed up by Dan Hawkins
Company Co-Founder:
» Danial Hawkins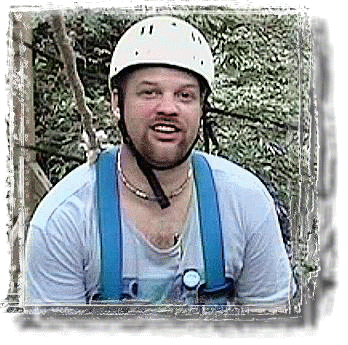 has spent fourteen years as an Information Technologist, serving the needs of numerous small-to-medium sized businesses in and around Boston and Providence.
Dan's experience includes working directly with an organization dedicated to arranging individual and group travel to Belize and Central America. He has traveled and interacted first-hand with students and local managers in Central America, which has given him an intricate understanding of the specific academic and travel needs involved with arranging a smooth and successful trip to the barrier reef and rain forests of the region.
Upon Dan's first trip to Central America, with his then-15-year-old son, he learned to love the land, as he had already helped so many others to love. All the talk he had heard in arranging trips for others—all the experiences related—they all fell into place now.
Dan and his son enjoyed sharing part of their trip with a high school group, and seeing the interactions of the kids... This was what Dan wanted other kids to be able to experience.
NOW he is helping as many kids and teachers to enjoy the splendor of "The Central American Experience" with as many as he can.
"Try our Central American Beauty... take our website for a spin, as a sample."
Stop by the "Contact" page, and let us know your "hopeful dates"... We'll gladly outline a proposal for you... and we're sure you'll be pleasantly surprised with our great discount travel!
Click Here To Contact Us for more details!
Stateside Reservations and Logistics Experts:
» Robert and Lynn Wilkinson, our logistics experts, will arrange all of your trip's details from our Florida offices. They are close to the lands of Central America, which they have grown to love so dearly, and have been known to leave for Belize in little more than a moment's notice, to enjoy the excitement of accompanying a group or two on their trip to Belize.
Their extensive experience has concentrated upon academic, family, and group travel to Belize, and all seven Central American countries as well as the Yucatan area of southern Mexico. They are particularly experienced in all facets of travel to Belize, including academic and adventure trips in the rain forest and beach vacations on the living barrier reef.

Robert and Lynn have worked for over 10 years in the region. They have traveled at great length throughout the entire region, and have met and drawn close to many property owners, having developed close working relationships with these. These include a full range of properties and ground operators, including those who specialize in Group Travel.
You benefit from all of our excitement to prepare group and individual itineraries of all kinds—suited for all types of travelers' special needs, interests and budgets—including yours! You will get your own specialized, memorable itinerary, whether you are a School group, Family group, Adventure seekers, Nature lovers, Sports enthusiasts, Honeymooners, Historians or Archaeologists.
And we have been able to combine MANY trips with some of the lowest airfares to be seen!!
Click Here To Contact Us for more details!
Belize Rainforest Specialist:
» Ignacio Coc, A botanist by profession, Born and raised in the Indian village of Blue Creek, Ignacio has been a community and business leader there since his teenage years. He is not only an expert on the Mayan culture which flourished in Mesoamerica over 3000 years ago, You will also learn from him, in details, the teeming variety of life within Belize's intricate ecosystem.
Ignacio has been hosting groups for the last 10 years in his native Blue Creek in coordination with the Indian Maya community. Participants get to interact with families and specially school children during the visit. This adds a totally new perspective to your learning experience. He travels regularly to the USA to meet with students and talk about his culture and the many faces of Mesoamerica.
Onsite expeditions expert:
» David L. Kuhn, Zoologist and botanical explorer, David is an explorer-in-residence at the Maya Biosphere Reserve in Peten.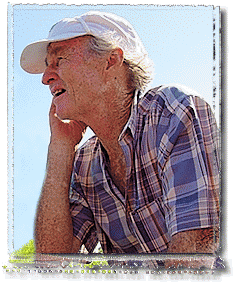 Married to a Guatemalan, David has spent over 28 years living in Northern Peten. For the last two decades he has actively contributed to the local community and assisted government officials, recommending and helping implement approaches for the conservation and sustainable use of the forest's biodiversity. David, assisted by his wife, and now also their daughter, have forged solid relationships in the Peten communities in which they live, and their communities are happy to assist David in all ways. Because of Mr. Kuhn's extensive life experience, many government and travel industry officials look up to him for leadership in his field of expertise.
Prior to moving to Peten, David owned and operated his own Zoo near Disney World in Central Florida. During his years as a Zoologist in Kissimmee, Florida, David traveled extensively through the rain forest of Peru, Ecuador, Colombia and Brazil to learn more about wildlife behavior, climate, and geology and mammal diversity. It was on one of his return trips from South America, that he stopped in Central America to visit Tikal. While there, he was able to listen first hand to the constant hum of the biological activity of the rainforest that 2 years later brought him back to that same spot. Wanting to make a contribution to this fascinating region David returned to Peten where he built the first facility on Lake Peten Itza (Gringo Perdido) catering to the needs of individual groups and tailoring activities according to specific interests. He takes care of al of the logistics, with specially crafted itineraries that offer enriching activities for all ages. David has the skills to design itineraries for the must demanding schools as well as itineraries for families and vacations with children in mind. He is eager to share with you a unique learning experience and immerse you, your group or family, in a remarkable expedition.
Our expeditions instructor/guide:
» Antonio Cuxil - Multilingual, Master Archaeologist by profession, Antonio graduated from the University of Houston, Texas where he keeps very close academic ties and attend annual event related to the environment. Antonio is well known and has worked extensively with travel and educational institutions throughout Europe. He has spent most of his adult live mastering the Mayan Culture and the region's Biosphere reserve. Antonio guides groups in English, Spanish, French and German. He is also fluent in Maya-Cackchiquel. Antonio will lead the expeditions and coordinate all educational activities enabling you to disconnect from your daily routine in an environment of constant learning, adventure and thinking."
"Tourist guides are intermediaries, transmitting knowledge between archaeologists and the public... As such, it is important that archaeologists share with tour guides their current discoveries and theories, so that guides do not have to rely on and perpetuate the popularized stereotypes that many Maya consider degrading. For example, guides (and archaeologists/ anthropologists) need to convey much more detailed information on the entire sweep of Maya history, so that modern people are not considered separate from or less important than the ancient societies. Furthermore it is appropriate that Maya people also derive a more equitable benefit from the capital that this industry generates, and that they be accorded a much larger role in its different projects. Maya heritage must not be considered as simply a resource for others to mine."